Whether you are a professional or a homeowner who works around the house, having the right tool belt for your work can make a huge difference. That is why we have created the simplest tool belt buying guide. The best tool belt will be one that can fit all of your most important tools for the job, keeps them well organized, and sits comfortably on your waist.
In terms of buying the right tool belts for your specific needs, there are many different styles including those that are made for a particular profession.
For Example, Carpenter tool belts share traits needed by roofers, electricians, and HVAC tool belts, and prioritize carrying small tools. Framing tool belts often come with suspenders to displace the weight of large power tools. Drywall tool belts prioritize pouches for screws and having your hands free. Lastly, belts for cable techs are light with many pouches.
To add it up, good tool belts can be made out of multiple materials, the most common are suede, leather, and nylon. Quality leather tool belts are often the most expensive, however, they can be of really nice quality and last for a very long time, so it is a worth it investment.
We hope this blog will help you find the best tool belt for your specific needs. 
Here Are the Tips to Consider When Choosing a Tool Belt in 2022:
1. Durability and Comfort
A good-quality tool belt should be sturdy. This is where the material can make a huge difference. Leather tool belts are the best option, thick nylon fabric is a very strong choice too. Both of these materials, when sewn and riveted with good, sturdy fasteners, can handle the weight of a lot of tools and can stand up from day-to-day wear and tear.
2. Size of the Tool Belt
One of the most important considerations should be how the tool belt fits. You shouldn't necessarily go by your waist measurement unless you intend to wear the belt precisely at waist level. Most people wear tool belts a bit lower. If you plan to wear the tool belt on the hips or between the waist and the hips, measure that area or make sure to try wearing the belt.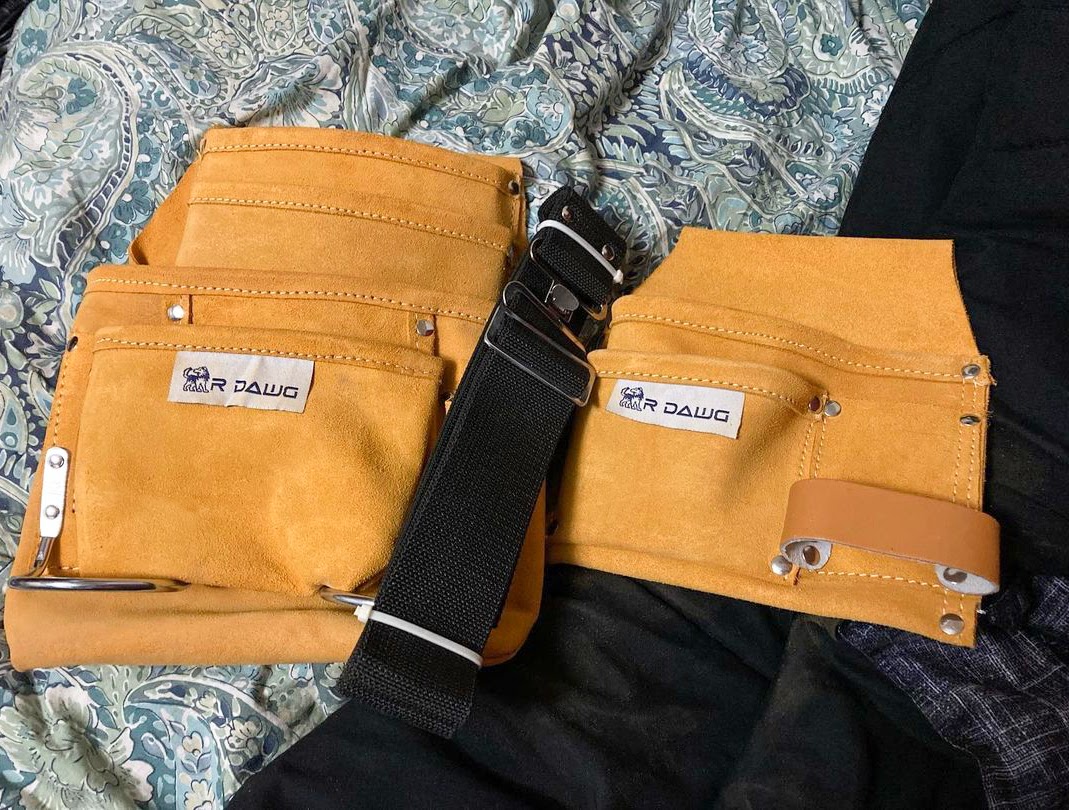 3. Weight
A very important aspect that is not discussed very often is how important it is the way the tool belt is balanced. Pockets, pouches, and loops should be evenly placed on the belt. You don't want all the large or heavy tools on one side, as this can lead to back pain or injury. If you already have a bad back, look for a tool belt that offers back support. There are some tool belts that are specifically designed to provide extra support.
4. Design
The types of projects can make a huge difference in which design to opt for. Some tool belt styles are very basic and provide pockets and loops for generally used tools such as hammers or screwdrivers, so deciding which tool belt to purchase depends on what type of projects you plan to do. For special projects, you can purchase a separate tool belt and add pouches and pockets as you need them. You can also select special pouches to hold nails, screws, and other fasteners that you need to keep within reach.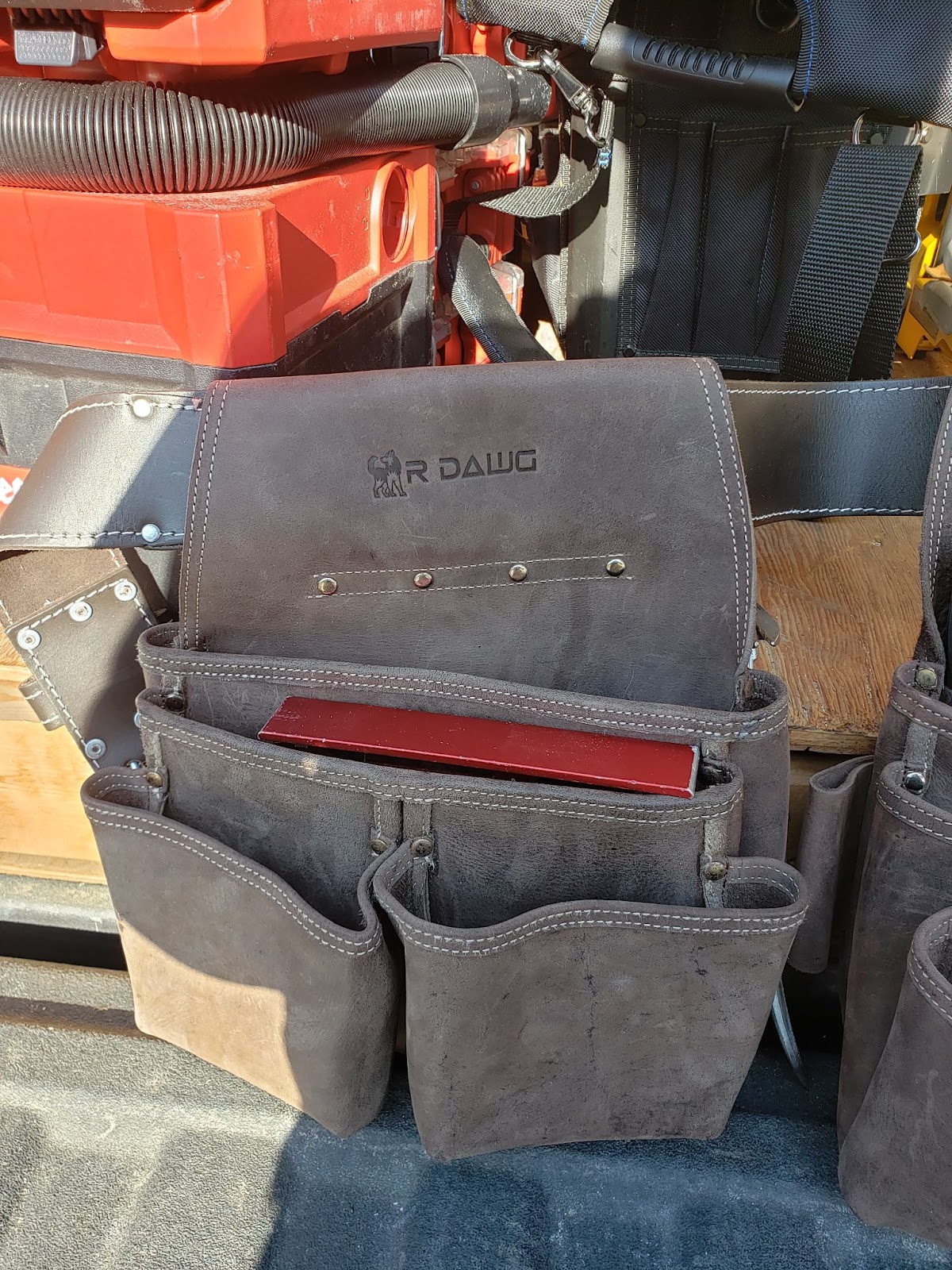 Here Is What to Consider When Using This Tool Belt Buying Guide as You Shop:
For many contractors, the job changes from one day to the next. Daily work can vary from doing roofing today, framing tomorrow, to installing moldings the next day. It's important to look for tool belts that can accommodate a wide variety of different tools.
Tool belts are a great choice because of their flexibility. Some tool belts have fixed straps and pouches, which doesn't allow you to customize as easily from one day to the next. On the other hand, a tool belt system gives you slide-off tool holders, which means that as the job changes, you can simply remove pouches with tools you no longer need and add pouches that have the things you do need. This makes swapping tools in and out so much easier.
Another thing to sondier is to think about the types of tools you'll bestow. Some tools, like chisels, have sharp edges that will wear belt pockets over time. If stuff like this is part of your kit, look for toolbelts designed with extra reinforcement to help protect against this type of wear.
Are you right-handed or left-handed? Righties are more common than lefties, which means tools and fixed tool belts are most often designed around right-handed people. If you're a leftie, tool belts with removable pouches may be the right answer so that you can move things around according to hand preference.
Conclusion:
Stop by R Dawg Tool Belts If you're in need of a new tool belt. You can also learn how to restore and maintain your current tool belt! We carry Top-Grain Leather Tool Belts, which are handcrafted by artisans to ensure their high-quality nature. Check us out and you'll find a tool belt that is perfect for you!