Professionals who are experts in carpentry are worth hiring. Without these tradespeople, the house we live in, the furniture we sit on, and the structures in which we work and play would not exist. Carpentry is not just one field, there are various specialties.
Let's look at the different types of carpenters so that you will know how to find the right carpenter who can meet your needs.
What is the role of a carpenter?
Install carpentry work
Make a layout and design parts before doing a job.
Interpret drawings and create either a part of it or all of it.
Determine how to execute a job efficiently.
Provide advice on the type of tools and materials to use.
Cut or shape timber.
Join or fix timber.
Install carpentry work.
Maintenance and repair work.
Accurately measure a project or component to scale.
Suggest cheaper but quality tools and materials.
In general, we can divide carpentry into two categories:
Rough Carpenters– They are also known as framers that build the framework of the structure. They know how to construct walls, roofs, and floors. Which is basically the skeleton of the house or building. They study the blueprints and make sure that the foundation level is built precisely.
Finish Carpenters– They are the ones who continue what the rough carpenters started. That means building the frameworks, finish carpenters will come in to install drywall, crown molding, windows, stairs, and other design elements that the house or building needs, for it to look like a completed room.
There are also several "subcategories" in which different types of carpenters work, including:
Residential- These carpenters typically focus on one new home build and/or remodels.
Trim- They install and repair trim and molding found on doors, windows, baseboards, mantels, etc. It is precise work, and as a type of finish carpentry, elements need to be neat and clean.
Cabinetmaking- Another type of finish carpentry, cabinetry is intricate work and is in great demand for high-end builds and remodels.
Commercial- These professionals work in office buildings, malls, retail stores, restaurants, and other commercial buildings.
Green Carpentry– In this type, carpenters specialize in using environmentally-friendly materials and practices.
Industrial– In this highly specialized field, carpenters work on dams, tunnel bracing, and sewer projects.
These carpenters are using a tool belt to accompany them in doing their tasks. Learn the importance of a tool belt, and why you should have them.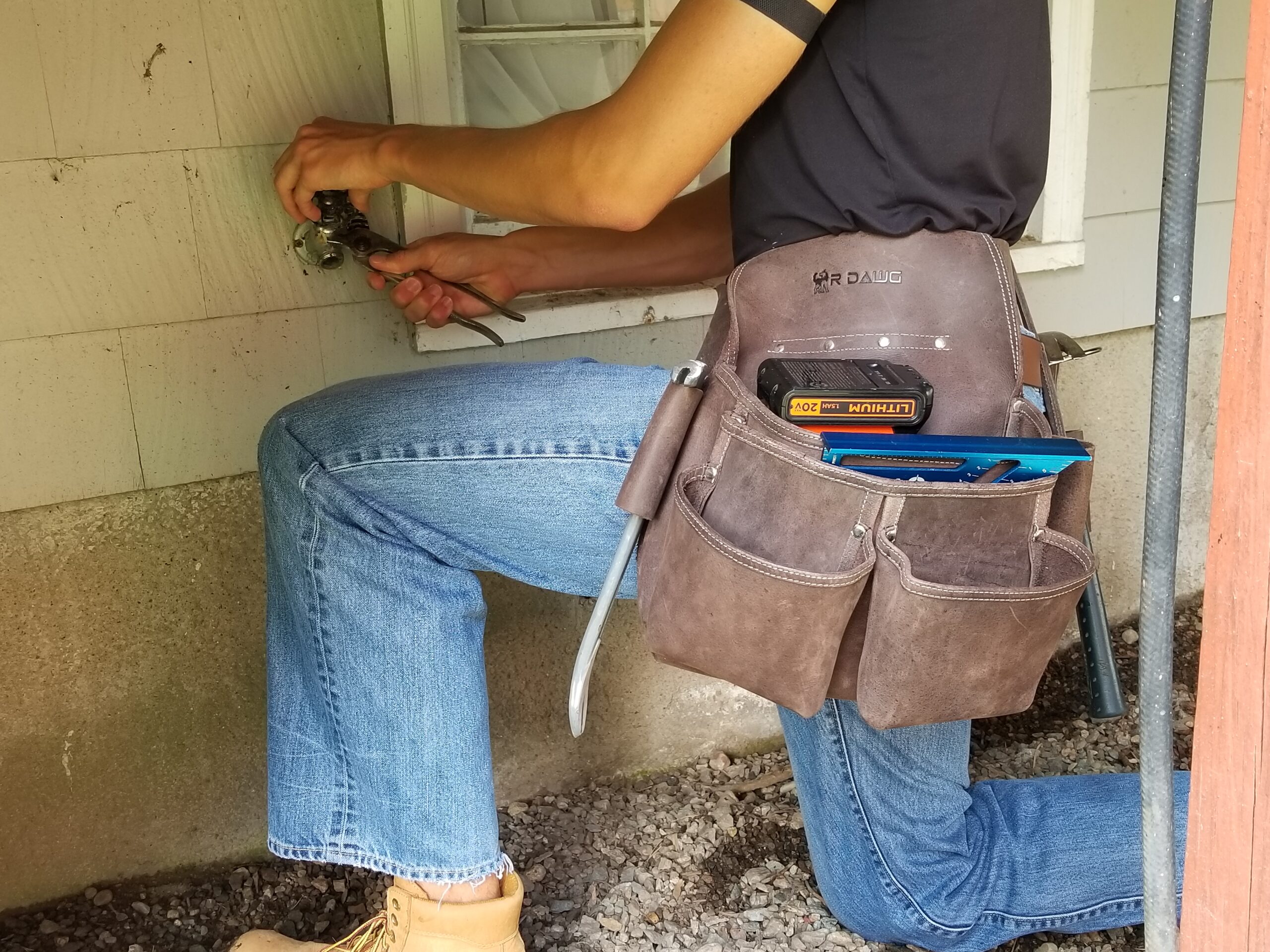 Choose The Right Carpenter
The specific training required for different types of carpenters varies: rough work, for example, is more "entry-level", while finished carpenters typically have more training and hands-on experience in their fields.
Some carpenters handle both works in residential and commercial settings. What type of carpentry do you need for your next project?