There are different types of tool belts. The tool belt is a fantastic item to carry all the necessary tools at hand. It is much more comfortable and reliable than a suspender.
A tool belt can make someone more productive in work because there is a chance to store fasteners and tools as per the categories. But the comparison between top-grain leather and nylon tool belts would help you to pick up the better one.
Tool belts are needed for the builders, construction workers, and woodworkers. But the professional electrician also uses this nice belt.
In this blog, we will discuss the difference between nylon and top-grain tool belts.
The Difference of Top-Grain vs. Nylon Tool Belts
Weight:
A nylon tool belt with a bag comes with 2.7lbs, while a top-grain leather usually weighs 3.7lbs. So a top-grain is comparatively heavyweight, and nylon is lightweight. That is why the usage would be different. Most importantly, top-grain leather is best suitable for carpenters and nylon tool belts are recommended for electricians.
Size:
There is no notable difference between a top-grain leather and a nylon tool belt. However, a nylon tool belt is 1" longer than a top-grain leather because of the outer structure. But it is not so notable.
Durability:
The top-grain leather is undoubtedly much more durable than a nylon tool belt when it comes to durability. Top-grain leather material and sewing are more durable than nylon. For these reasons, it allows carrying heavier things.
Maintenance:
While not the norm, less expensive tool belts made of nylon materials are out there. They tend to be cheaper tool belts intended for DIY homeowners and weekend warriors. They can be cleaned simply by throwing them in the washing machine with the rest of the laundry. However, there are some caveats.
First, the washing machine might not get hot enough to properly handle stains without some help. So if your nylon belt is stained in any way, apply some fabric stain remover and let sit for several hours before washing. Especially stubborn stains might have to be scrubbed with a brush as well. If stain remover and the washing machine don't get the stains out, they are never coming out.
The vast majority of tool bags on the market are made from leather. Why? Because leather is durable enough to stand up to the punishment of your average worksite. The downside is that it easily absorbs all sorts of dirt and stains. Learning how to clean a tool belt made of leather is all about understanding its properties.
Comfort:
Nylon or top-grain leather tool belt is anything you tie to your waist. So the heavier the weight is, the lesser the discomfort it is.
Best for:
The top-grain leather tool belt is used much for builders, carpenters, woodworkers, and DIY-ers. On the other hand, the nylon tool belt has become popular with electricians.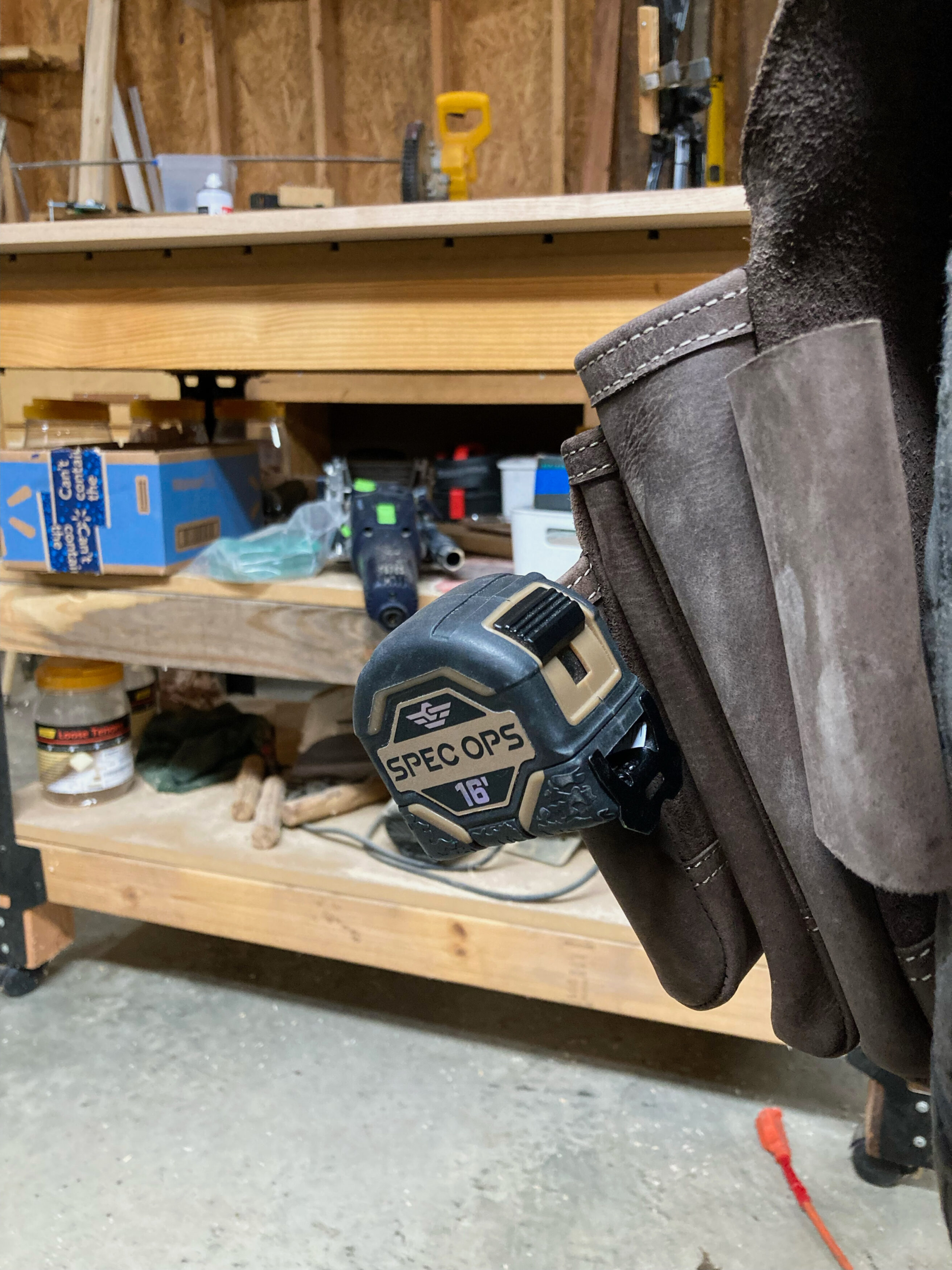 Conclusion
Now that you get the primary points between the different types of tool belts of top-grain leather and nylon tool belt. We hope this helps you decide on which one to choose. These tool belts are highly popular and recommended for carpenters, builders, and DIY workers. Although both are efficient, the purpose of using them would be different because of their durability.
The top-grain leather tool belt is more durable than Nylon. Hence, Nylon is a bit less durable but comfortable.
If you've used either of the different types of tool belts or have had a good experience using a different material, share your favorite and why.