Built To Handle The Toughest
Durability Built from the Ground-up
All our products are made using the highest-performing materials to guarantee your product will last the distance. No matter how rough the use!
Designed For Maximum Efficiency
All our products are engineered and manufactured to focus not only on performance but also on ergonomics and speed.
We Stand Behind our Products
Our customers are at the heart of our brand and we take extreme care to resolve any quality concerns they may have.
Superior Quality. I have been installing interior window treatments for over 30 years. This belt is precision made, rugged with several pockets for everything needed. I am overwhelmed with the construction. durability and comfort of this belt.
Great tool belt for the money! I got this as a gift for my son who is doing a lot of work on his house. He loves it. It has all the room for the tools he uses while building or repairing.
Quality tool belt. For someone looking for something versatile and durably made, this is for you. I feel like a total bad-a** wearing it, and you can carry virtually anything.
 Welcome to R Dawg — Where we handcraft durable yet light-weight leather tool belts to complement the work habits of the modern tradesman. Meticulously designed with long wear and support in mind, our tool belts will lend you style and quality unmatched for life. 
With our no-nonsense approach to customer service and affordable pricing, we hope to make a positive impact in our community and spread awareness about tool-related projects and more!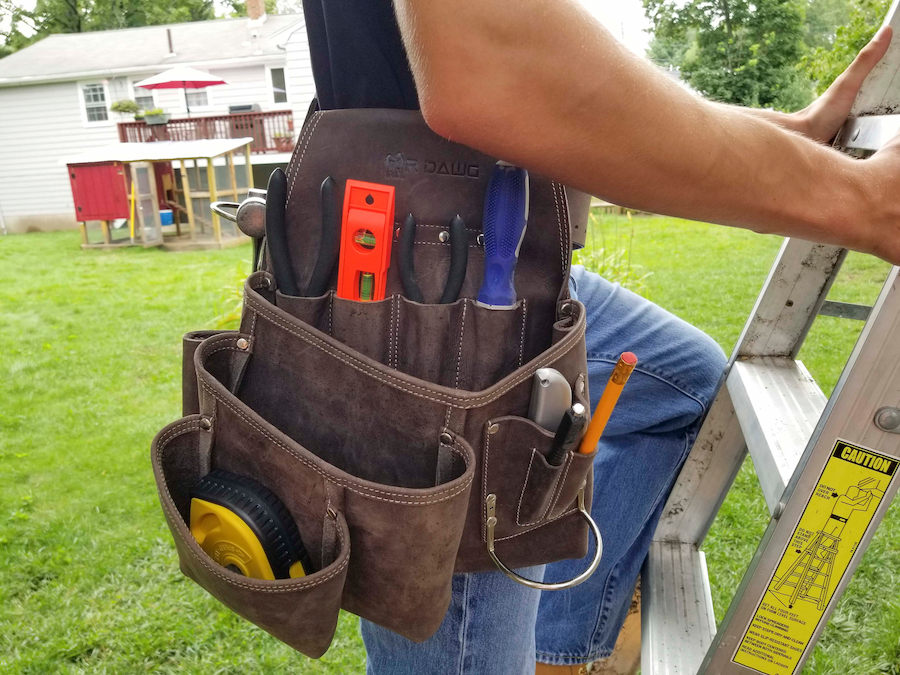 AND GET A 15% DISCOUNT ON YOUR NEXT PURCHASE